Susquehanna Area Mountain Bike Association - SAMBA
Written by Andrea
Friday, 03 July 2015 19:06
RIDE!
The SAMBA events committee is planning a group ride at rattling creek on 07/19 at 11:00am.
We'll be meeting at the Minnich Hit Picnic Area
Depending on skill levels and the number of attendees we can break into different groups as well. We are going to have burgers and dogs afterwards. After ride "hydration" will be the responsibility of each rider.
If you're not a member come out and meet the SAMBA crew.
If you plan on attending let us know that way we can get a good head count for food.
This e-mail address is being protected from spambots. You need JavaScript enabled to view it
Last Updated ( Friday, 03 July 2015 19:35 )
Written by Andrea
Friday, 03 July 2015 18:39
Governor Dick is having a volunteer trail maintenance day on Saturday July 11, from 9:00 a.m. until 12:00 noon. SAMBA members and non-members will be there to provide some direction. We will meet at the Environmental Center located at 3283 Pinch Road West, Cornwall, PA 17016. We would love for you to come help maintain the trails you ride, or to introduce you to a wonderful trail system in Mount Gretna.
A group ride will follow, and we'd love to show you around Governor Dick. The trail work days are a great opportunity to meet other SAMBA members in your area, who're always welcoming and eager to meet new people.
Tools will be provided, but if you have your own pruners and nippers, please bring them along (a request from the Governor Dick staff). Please wear gloves, long pants, and boots. It is always a good idea to bring along water, and whatever snacks you may want.
If you have any questions, please contact Fred Long at This e-mail address is being protected from spambots. You need JavaScript enabled to view it .
| | | | |
| --- | --- | --- | --- |
| Thank you for Swatara Workday 6-23-15 | | | |
Written by Andrea
Saturday, 27 June 2015 17:22
Big thanks to Skippy, Mike, Joe D., Bob, Joni, Joe K., Jeff, Terry, and Brian for a very productive workday at Swatara this week. You guys and gals rock!
| | | | |
| --- | --- | --- | --- |
| SAMBA Summer Update - 2015 | | | |
Written by Andrea
Tuesday, 23 June 2015 06:32
Hello SAMBA,

Here is a quick summer update.
---
SWATARA STATE PARK
We've added some more workdays to trim the trails at Swatara Park. They are as follows: 
Thurday, June 18th  Thanks to all that help out!
Wednesday June 24 @ 6:15pm
Wednesday July 1 @ 6:15pm
Wednesday July 8 @ 6:15pm
Saturday July 11 @ 8:00am (if necessary) 
We will be meeting at the main trail head at the end of State Park Lane. SAMBA will supply tools, please bring water, gloves and wear long pants. If you plan on attending, message me or send an email at: click here to send a reply

---
GOVERNOR DICK
SAMBA will be lending support to the Park's Support Committee. The workdays are on the 2nd Saturday of the month from 9am till 12 noon. Keep posted closer to the workday date for more info. Thanks to all that helped out this month!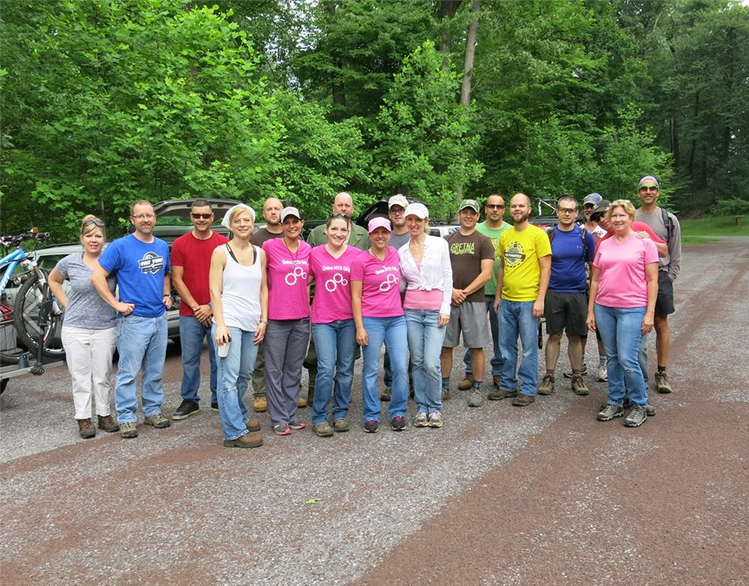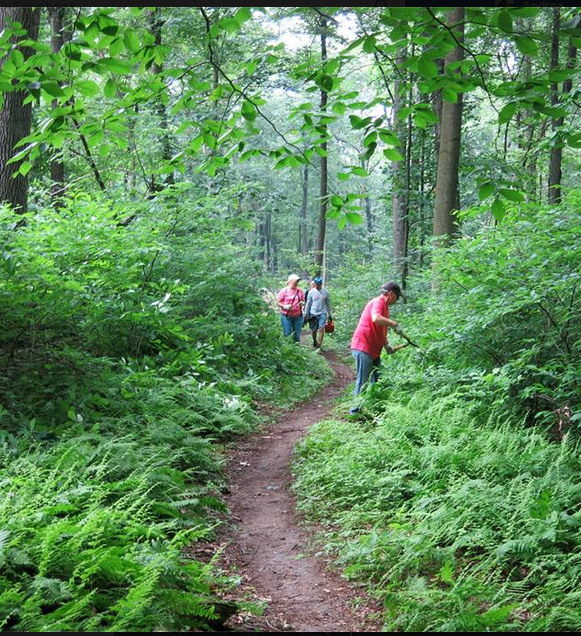 ---
SAMBA CLUB NEWS
SAMBA recently spent about four thousand dollars on 4 Stihl Power scythes (pictures below), 2 Stihl chainsaws and many new hand tools to support Swatara, Camp Mack, Mt. Gretna, Rattling Creek and in the near future, the Parkway trails in Harrisburg. These tools have already been put to good use by our trail volunteers. Without your memberships and support none of this would be possible. If you have a current IMBA/SAMBA membership, thank you, if your membership may have lapsed, we ask you to please renew and support the work of SAMBA.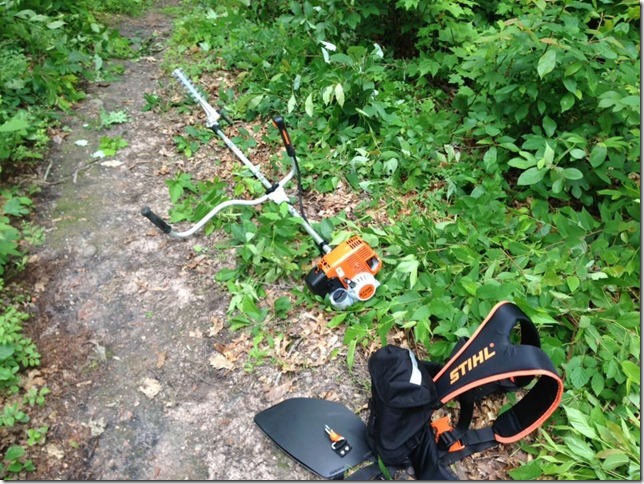 Last Updated ( Tuesday, 23 June 2015 06:33 )
Written by Andrea
Monday, 15 June 2015 19:56
 Swatara Park Workdays
We are going to begin trimming the trails at Swatara Park this week. Here are the dates scheduled so far:
   Thursday June 18 @ 6:00pm
   Wednesday June 24 @ 6:15pm
Stay tuned for more upcoming dates.
We will be meeting at the main trail head at the end of State Park Lane. SAMBA will supply tools, please bring water and wear long pants. If you plan on attending, message me or send an email at: http://www.sambabiker.com/contact-us/42-swatara-contacts/11-andrea-strubhar 
Last Updated ( Saturday, 20 June 2015 10:21 )
<<

Start

<

Prev

1

2 3 4 5 6 7 8 9 10 Next > End >>


Page 1 of 31